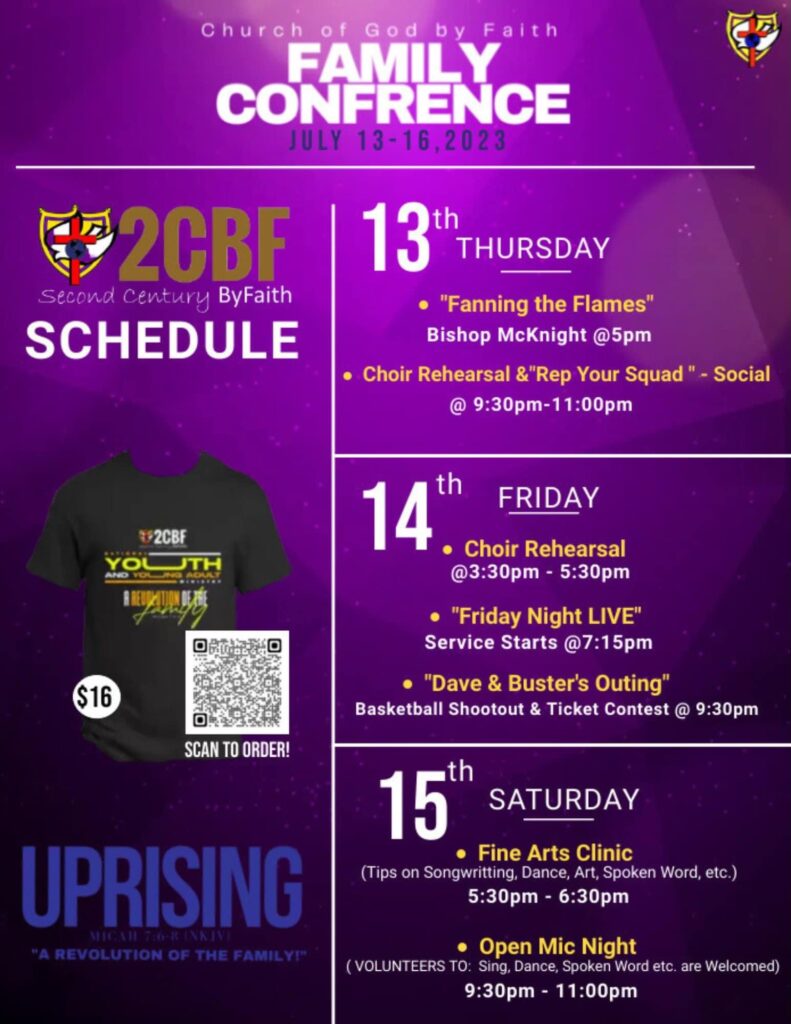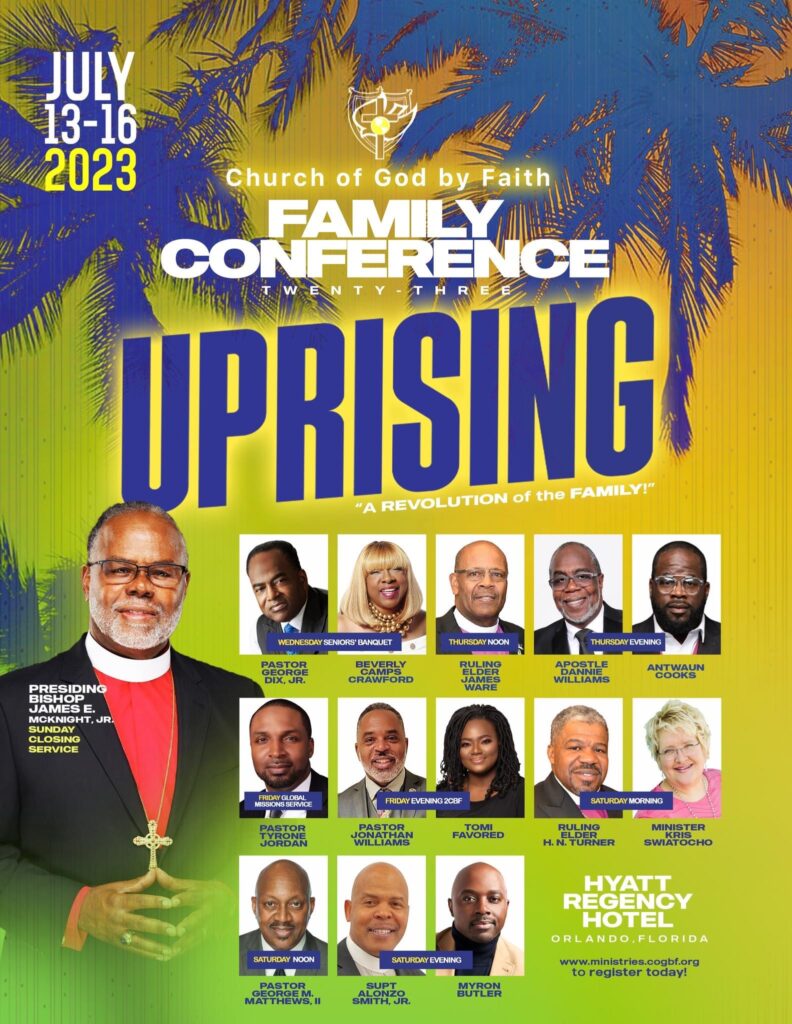 The Impact conference was truly amazing and inspiring. So many things was said, taught, and even revealed. We believe that if we use what was taught that our church will transform for the better and will impact those cities and places surrounding our local churches and districts. So why wait? A lot of the 2CBF members gathered after the service and was inspired to get to work. We had many ideas that are already a work in progress.
Before we run full steam ahead, there is something that needs to be done. Our theme scripture for the conference (Luke 10:1-4) pointed out that the work at hand was truly great but the laborers are few. Before Jesus sent them, He said pray to the Lord of the harvest. This will be the key to our future success in anything we do. That is why we decided to pray before moving forward. If you missed any of the prayers, please watch here: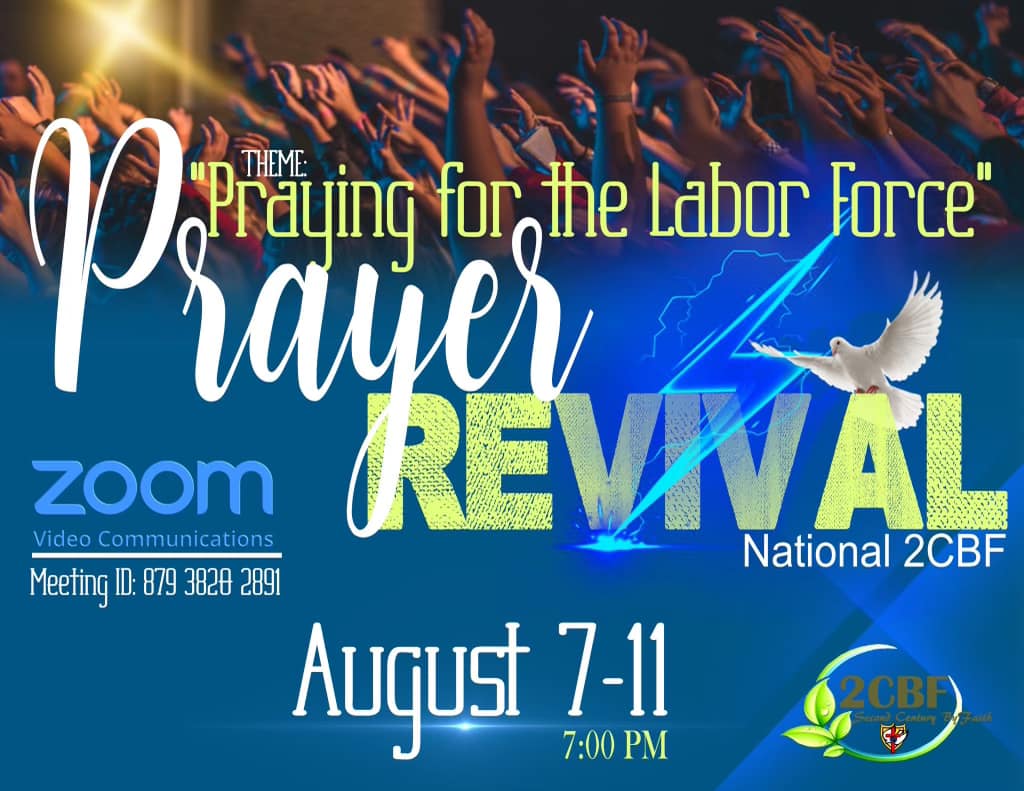 DAY 1
Greeter: Min. Dominique Brunson

Speaker: Min. McKenzie Coffee

Prayer Leader: Sis. Charmaine Brunson
Praying for the labor force and fresh anointing. This was a mandate given by our bishop that we should pray for the labor force. We also pray that the labor force and all those that are doing kingdom work receive a refreshing of the Holy Spirit because we can't do this in our own strength.
DAY 2
Greeter: Lady Javonte Ross
Speaker: Min. Roderick Montgomery
Prayer Leader: Min. Montavious McGill
Repentance. We have not kept "the main thing the main thing." We ask God to forgive us for not focusing on the mission of the Gospel of Jesus Christ.
DAY 3
Greeter: Sister Miriam Holloway

Speaker: Min. Devin McKnight

Prayer Leader: Min. Jason Filmore
Revival. We pray that God ignite us and set us ablaze for the things of his kingdom.
DAY 4
Greeter: Sister Alycia Green

Speaker: Min. Montavious Ray

Prayer leader: Evg. Brittany Montgomery
Unity: We need to support everyone that holds up the blood stained banner especially those that are in the By Faith family. Too many cliques. We should support the movement even if we are not the one on stage or holding the mic.
DAY 5
Greeter: Min. McKenzie Coffee

Speaker: Pastor Akin Ross

Prayer Leader: Aymanuel Radford

Closing remarks: Min. Rod Montgomery
Adoption of the transformational church (Ekklesia), salvation and growth. We will no longer be a monument of church buildings but a movement of the body of Christ that is impacting of communities. By adopting this model we will see not only salvation but growth in the kingdom and our churches as well